[ad_1]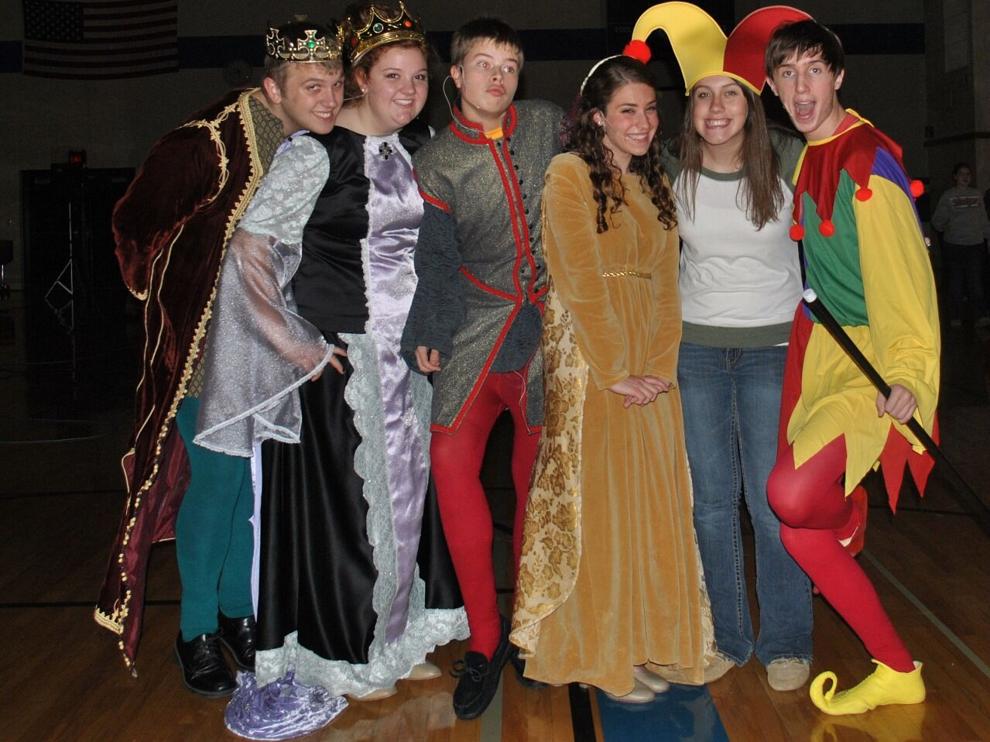 A former Cambridge High School exchange student from Ukraine has partnered with a fellow CHS alum to raise more than $10,000 for medical supplies and ambulances in Ukraine during the ongoing Russian invasion.
Kyrylo Beskorovayny, "Ky," was one of four exchange students to live in Cambridge in 2011 for a year-long residency, as part of the Future Leaders Exchange Program.
Now, Ky is living in a war zone, following the Russian invasion of Ukraine that began in February 2022.
span id="docs-internal-guid-5990cb87-7fff-930a-fefd-7fc060058375"span id="docs-internal-guid-5990cb87-7fff-930a-fefd-7fc060058375"Kyrylo B…
After the start of the invasion, Ky began fundraising for medical supplies to support his hometown of Chernihiv, in the northern part of Ukraine. In addition to working with a group of alumni from his exchange program who studied in the U.S., Ky teamed up with former CHS classmate Augie McGinnity-Wake of Cambridge.
The group has fundraised for two ambulances, night vision scopes and countless medical supplies, totaling more than $10,000.
The former exchange student has shared memories of his time in Wisconsin, and his experience with the early days of the invasion, with the Cambridge News/Deerfield Independent.
For more information on Ky's fundraising successes, see next week's edition of the Cambridge News/Deerfield Independent.
A year in Cambridge
During his year studying abroad in Cambridge, Ky joined the Cambridge High School choir, went to school events, made friends with other students and even gave a graduation speech that left audiences laughing for a full minute.
"I was 15 back then, and I've never been away from home for so long, and I met a lot of very cool people."
Pictured above is Kyrylo Beskorovayny, a Ukrainian man who spent an exchange year in Cambridge, having fun during his exchange year in Wisconsin.
"I grew very much during that year. (It) taught me responsibility and how to manage different situations, when you're sad, when you're happy, when you don't have friends at first," and living in a new country, he continued.
He was the first exchange student to ever take part in the Cambridge High School musical.
And he tried baseball for the first time, a sport he hadn't played in Ukraine.
"I wasn't good but it was a lot of fun," Ky said.
"I couldn't take ceramics in Ukraine for instance in a curriculum, but I could in the United States. I had my locker…I had a dog, which I also didn't have before," Ky said. "I have great memories about teachers" like Larry Wilson, Joy Burchard and others.
Kyrylo Beskorovayny, a Ukrainian man who spent an exchange year in Cambridge, was the first exchange student to participate in a Cambridge Hig…
During his year in Cambridge, Ky grew close with CHS alum Augie McGinnity-Wake. The pair kept in touch after Ky moved back to Ukraine, visiting each other in Cambridge, Washington D.C. and Kyiv.
After leaving Cambridge, Ky founded a Ukrainian popular science media company, Kunsht, accessible at kunsht.com.ua/. It began as a print magazine and migrated online in 2019.
Kyrylo Beskorovayny, a Ukrainian man who spent an exchange year in Cambridge, poses for a photo in 2011 during his exchange program.
When Russian forces invaded Ukraine on Feb. 24, Ky was living in Kyiv.
"We woke up on the 24th of February because we heard bombs," Ky said. "We heard some news that the war might break, but we didn't believe until the end that it (would). Just in case, we had our emergency backpacks ready."
Ky and his wife left the capital city for Lviv, a city in the western part of Ukraine, where fighting has slowed down.
"It's very hard to leave your home, when we were leaving our home, we didn't know if we will ever come back," Ky said. "My wife for instance, she was very organized, she was packing our things… but then she broke down when she had to take our photographs from the walls. That's our whole life, all our memories, all our peaceful life that we've enjoyed, that we've loved. We had to flea, we had to leave all of that."
Despite the fighting being thinner on the western side of the country, Ky said he still experiences the stress of living through a war.
"Where I stay right now also, air sirens, alerts, it can be at 3 a.m., when you have go to (the) basement, or bomb shelter. Or if you don't have that, go to the corridor where there's at least two walls, in case the bomb flies into your house," he said.
Kyrylo Beskorovayny, a Ukrainian man who spent an exchange year in Cambridge, participates in Cambridge Classic Christmas during his time in W…
After hearing reports of atrocities happening in close proximity to Kyiv, "even closer than Cambridge to Madison," Ky and his wife decided to leave.
"I remember how we left Kyiv, there was such a tremor in that morning, sounds of explosion and it is scary. It's scary and you get those panic attacks, you have to calm yourself down because you need to make some decisions, to flea, to pack," Ky said.
"It's very hard to plan anything. We had all those plans for our work, leisure, holidays. The most you can plan is a couple of days, and still this plan cannot fulfill if a rocket destroys your house," Ky continued.
Despite the uncertainty, Ky is working to help end the conflict, and support others living in Ukraine.
"I can't leave the country, men from 18 to 60, men can't leave the country. Even if I could, I wouldn't. I really love Ukraine," he said.
He's currently using the popular science media publication he founded to share survival information. Now the site is devoted to articles detailing how to filter and access water, how to sleep on the battlefield and psychological health information.
"We try to be as helpful as we can," he said.
He's also continuing to fundraise alongside McGinnity-Wake and exchange program alumni.
"I want to thank them already, with what we've done with Augie," Ky said, saying the purchase of two ambulances happened in part "due to my old Cambridge friends."
McGinnity calls himself the "middle man now for stateside stuff," connecting people in Wisconsin and Washington D.C. with Ky to facilitate donations. McGinnity called Ky a "wonderful man," and was happy to help.
"What I've personally found satisfying is it feels good to know how quickly and directly the money is being used," McGinnity-Wake said.
People from Cambridge "were very supportive, writing kind words, not only sending money, but also saying good things that they are thinking about me, about my family, that's very sweet (and) very much appreciated," He said.
"We're fighting for our land, we're fighting for our freedom. We didn't invade Russia, we're just living our peaceful lives…We enjoyed so much of our lives," before the conflict, and are "outraged that someone just thinks they can tell us how to live, invade, enslave, and shoot our people."
"The freedom is in the DNA of the Ukrainian people. We want to fight back, we want to fight until we win," Ky said.
[ad_2]

Source link