While the college experience is rarely recognized for the caliber of its cuisine, some institutions have been awarded an A+ for their food quality.
College comparison site Niche has analysed which colleges go to the top of the class in its 2022 Best Food ranking, after combining meal plan costs, as self-reported by the colleges, and student reviews.
Top-ranked colleges offer on-campus dining excellence, allowing students to easily access healthy, high quality food across a selection of cuisines and dietary preferences.
So read on if you have a hunger for fine food in addition to higher education, as Newsweek lists the U.S. colleges offering students the best food.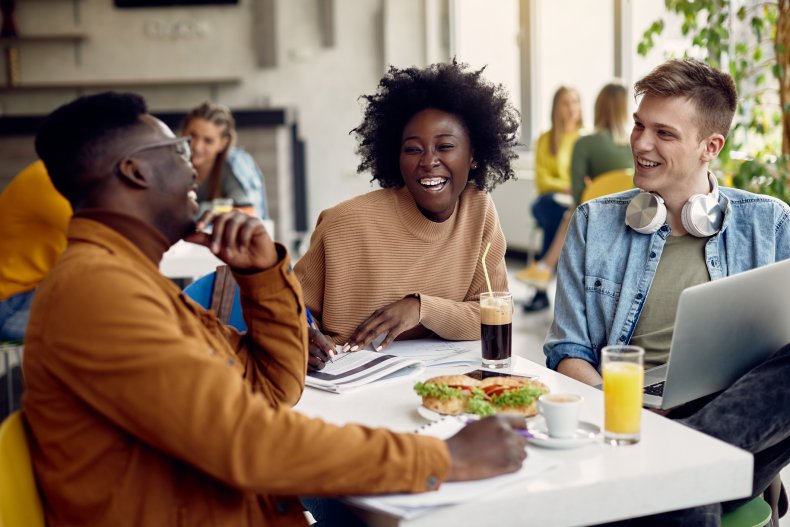 25. University of Dayton
Established in 1850, Dayton is a private, mid-sized research college based in Ohio.
Among the positive feedback left on Niche.com included one reviewer reminiscing about their favorite things about Dayton: "The library, the professors, the food, and the safety."
24. Grand Canyon University
GCU is a private for-profit in Phoenix, Arizona, listed on Niche as having one of the best college campuses in America.
One item of feedback about the university states: "The campus is incredible, food options are amazing, faculty are helpful and available."
23. Roger Williams University
Founded in 1956, Roger Williams is a private college based in Bristol, Rhode Island.
Reviews on Niche praised RWU's "dining hall food", "great food" and "incredible … access to good and often fresh/local [food]."
22. Bowdoin College
Bowdoin is a private liberal arts college based in Brunswick, Maine, chartered in 1794.
One review posted on Niche for Bowdoin, where popular majors range from Political Science and Government, Economics and Mathematics, include praise for the "great" campus food.
21. The Culinary Institute of America
The CIA is a private college and school specializing in culinary, baking and pastry arts education.
One reviewer wrote on Niche: "I highly recommend the CIA to anyone who is interested in a career in the foodservice industry, food science, or any career that places food at the forefront."
20. Florida International University
Established in 1965, FIU is a public research college with its main campus located in University Park, Florida.
A review concerning the highly-rated large institution praises the "various food places" on the college campus.
19. Liberty University
Founded in 1971, Liberty is a private college with its campus based in Lynchburg, Virginia.
One freshman at the college, where popular majors include Liberal Arts and Humanities, Business and Psychology, described the food as "pretty good".
18. Kennesaw State University
Kennesaw State is an above-average large-sized public college based in Georgia.
One item of feedback left on Niche applauded the cuisine, writing: "On campus both food areas by the school were sublime, and they offered great food every day."
17. University of Oregon
Founded in 1876, UO is a public flagship research college in Eugene, Oregon.
Popular majors taken at the university, which received an A+ rating for campus food by Niche, include Business, Economics and Social Science Research Methods.
16. Ashland University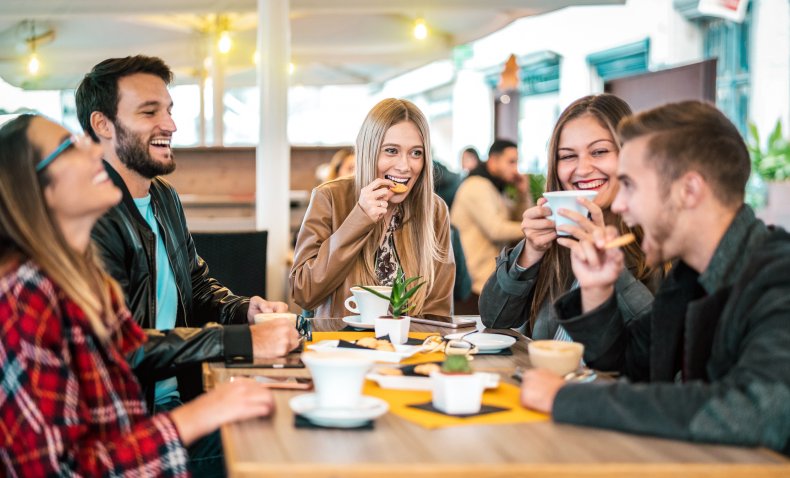 Founded in 1878, Ashland is a private college with its main campus in Ashland, Ohio.
One reviewer praised the "plenty of food options" at the college known for its major in Liberal Arts and Humanities, and Nursing Science, Education and Practice.
15. Wesleyan University
Wesleyan is a private liberal arts college in Middletown, Connecticut, founded in 1831.
A former Wes student took to Niche to announce their "favorite part is the sports and dining hall."
14. Muhlenberg College
Muhlenberg is a private liberal arts college based in Allentown, Pennsylvania and established in 1848.
One item of 5-star feedback states simply "The food is absolutely stellar and easily the best I've had at a college."
13. Cornell University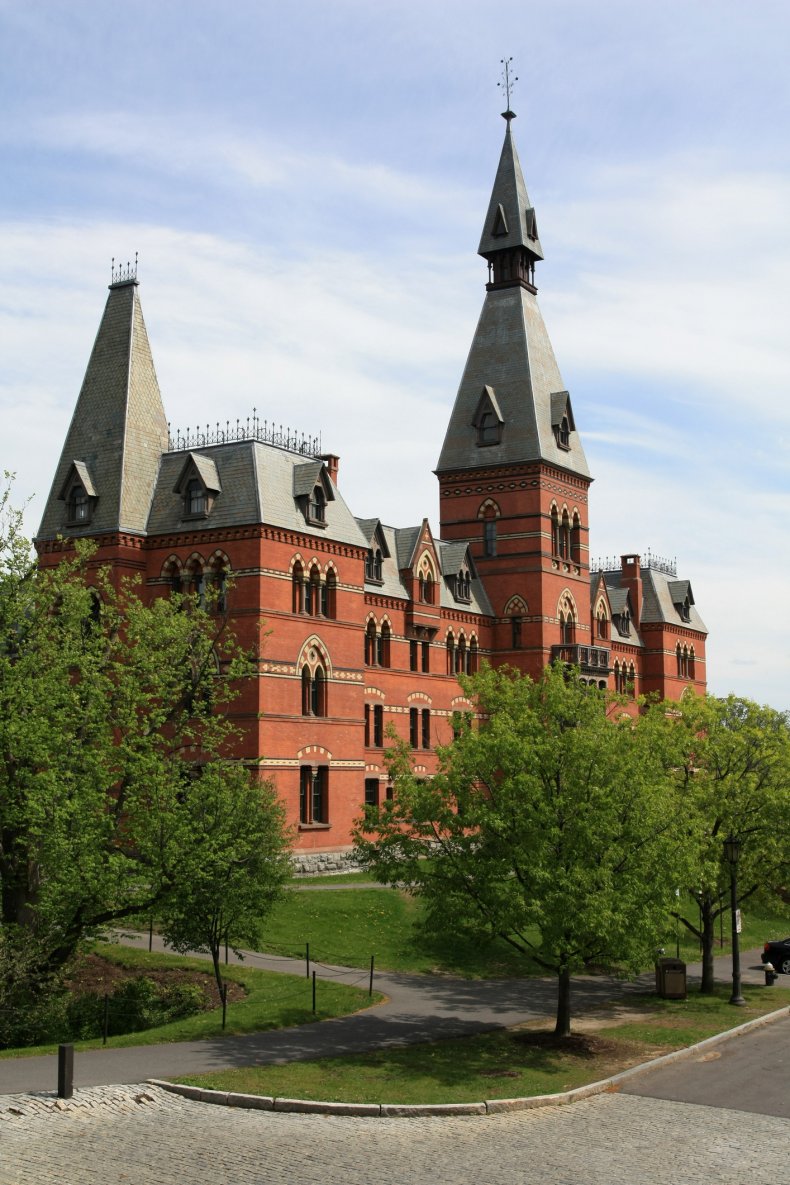 Founded in 1865, Cornell is a private Ivy League research college located in Ithaca, New York.
Comments about the college cuisine include: "very good campus and good food", while what is available in the dining hall is also applauded.
12. University of Georgia
The University of Georgia is a highly rated research college with its main campus in Athens, Georgia and one of the oldest institutions of higher education in the U.S.
Popular majors taken at the university, which boasts an A+ Niche rating for campus food, include Finance, Psychology and Biology.
11. Hendrix College
Hendrix College is a prestigious private liberal arts college based in Conway, Arkansas.
One 5-star rating left on Niche.com reads: "Don't go for the food, but the food is really good."
10. Washington University in St. Louis
Washington University in St. Louis is a private research college in Greater St. Louis.
One former student comments: "The food is also amazing as we are ranked at the top of many best college food lists."
9. Bates College
Bates is a private liberal arts college based in Lewiston, Maine and founded in 1855.
One piece of feedback on Niche ended with the statement: " Oh, and as advertised, the food is amazing!"
8. University of San Diego
Founded in 1949, the University of San Diego is a contemporary Catholic research college in California.
One reviewer was evidently delighted by the eating options, writing: "Great food in a gorgeous dining hall."
7. James Madison University
James Madison is a public research college located in Harrisonburg, Virginia renamed in 1938 in honour of America's fourth President.
One piece of feed states: "The food at JMU is amazing with multiple dining halls as well as the student success center with food spots inside."
6. St. John Fisher College
St. John Fisher is a private liberal arts college based n Pittsford, New York and founded in 1948.
One 5-star review for St. John Fisher reads: "The food on campus is known throughout the country and provides diversity of flavors and an enjoyable experience during each meal."
5. California Baptist University
CBU is a private, self-declared Christian college in Riverside, California, established in 1950.
One alumnus left on the Niche.com message board about the college: "Great campus and food."
4. St. Norbert College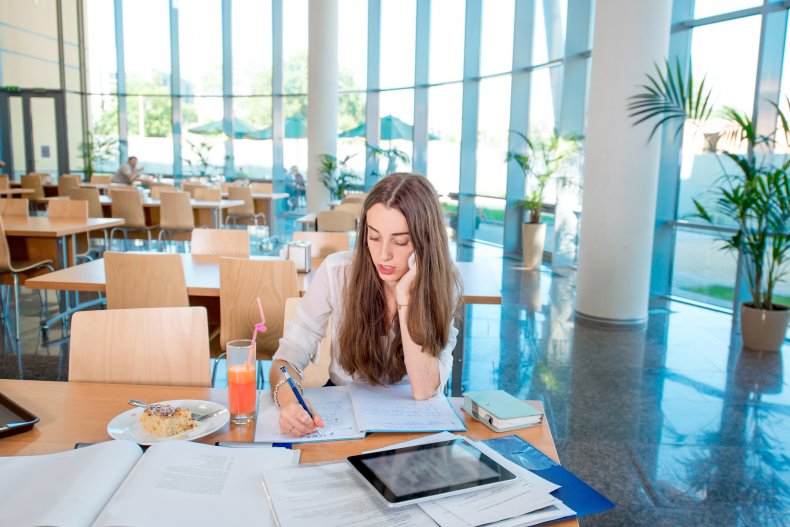 St. Norbert is a highly rated private, small-sized college located in De Pere, Wisconsin.
One item of feedback states: "The food is amazing, and I'm not ashamed to admit that it was one of the deciding factors for me when choosing colleges."
3. University of Massachusetts
Established in 1863, this highly rated research college is based in Amherst, Massachusetts.
One review praises the college canteen, writing: "They have award-winning dining so the food is delicious!"
2. Virginia Tech
Virginia Polytechnic Institute and State University is a public land-grant research college with its primary campus located in Blacksburg, Virginia.
Reviews praising the options abatable for eating range from "great food", while another added, "there are a lot of options if you know where to look (GrubHub made it easy to find them)."
1. University of California, Los Angeles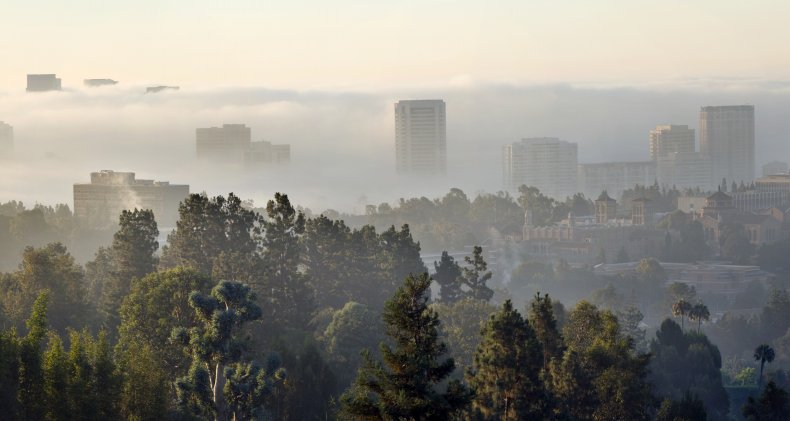 Founded in 1882, UCLA is a highly-rated public land-grant research college located in Los Angeles.
There are numerous reviews to be found applauding the dining options, including "of all the great things UCLA has to offer, my favorite has always been the quality of food" and "It also has the best food on campus from everyone college I visited."